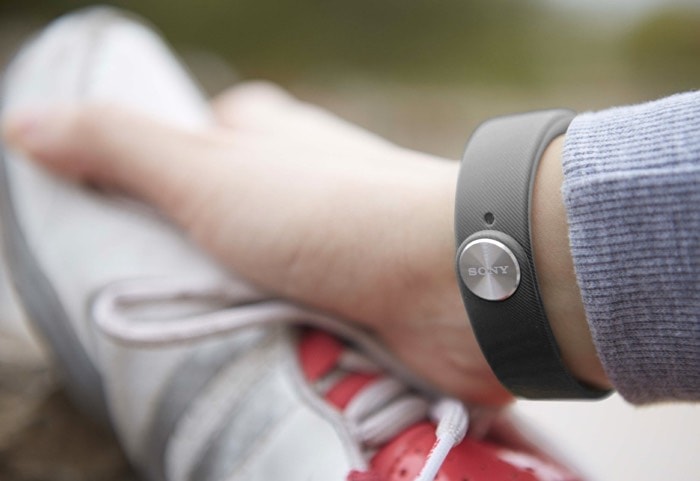 A few months ago, Sony presented its activity monitor to the world, the Sony SmartBand SWR10, a simple fitness bracelet that aims to accompany us all day by monitoring all our daily activity. In this Sony SWR10 SmartBand review, we will uncover everything about the smart band that you want to know.
Sony SWR10 SmartBand Review
Sony's intention with this smart bracelet was clearly to overcome the functionalities of other devices such as Fitbit or Jawbone trying to record every aspect of our life with its LifeLog app. This Sony SWR10 SmartBand review will tell you more about the product.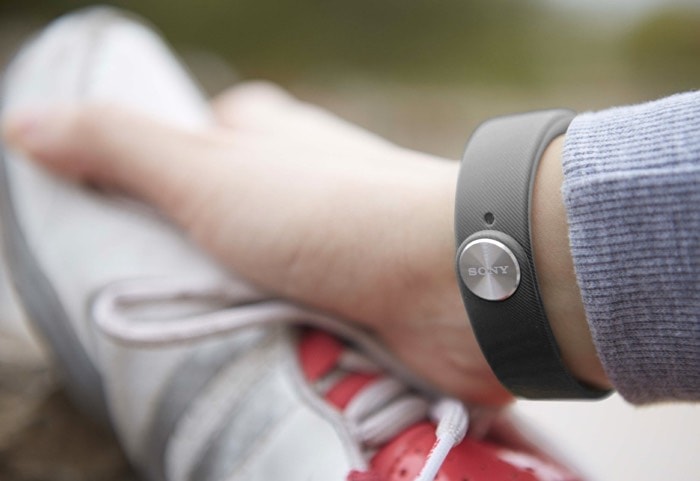 Salient Features
Daily activity log with notifications and remote music control
Vibration when you receive notifications or calls
Smart alarm to wake you up at the best time
Vibrates when separating more than 10 meters from your smartphone
Water-resistant with metal push button (IP58 rated)
It has Android application Lifelog and Smart Connect
Composed of a bracelet and a detachable unit
Bluetooth 4.0 and NFC connection
Charging via micro USB
3 LED indicators
Bracelet available in 9 colors
Weight: 21 grams
Compatibel con smartphones Sony Xperia, LG Nexus 5, LG Nexus 4, Samsung Galaxy Note III, Samsung Galaxy S4, Samsung Galaxy S5, HTC One, HTC One M8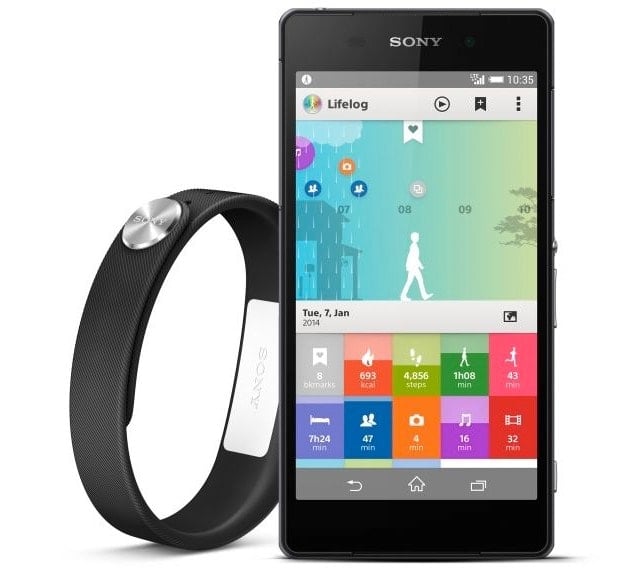 Design
This bracelet has two parts, the Core, which has a small size, weighs 6 grams and is placed on the silicone bracelet. It only has a microUSB port to charge it, a button and 3 LCD lights for notifications.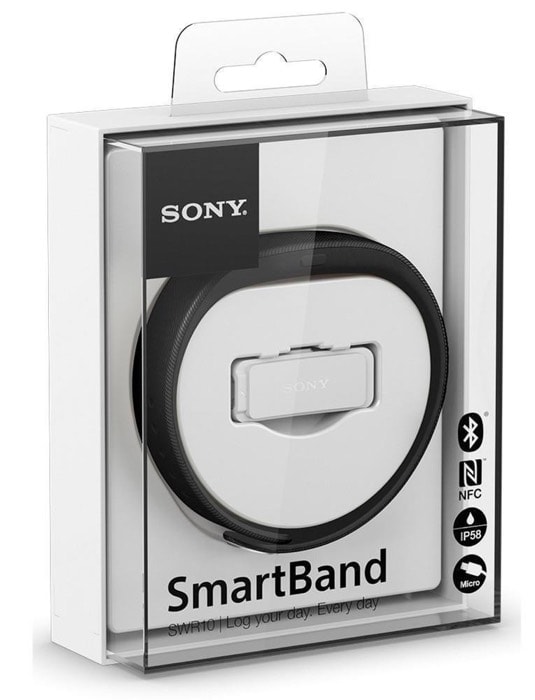 With the button we will be able to change the mode of use (night or day) and add a Life Bookmark (stores your GPS data, activity you are doing or the weather in the Lifelog app by pressing the button twice). Sony includes two bracelet sizes: large and small, a good point for most of us.
This best-rated smart band for fitness is resistant to water and dust and has an IP58 certification (submerges up to 1 meter deep). It also has a curious functionality: you can hit your smartband and get your mobile to ring or play songs on the music player.
LifeLog App
The Lifelog application has a large number of functionalities: it counts steps, calories, sleep quality, monitors communications, the camera, your music, books and web browsing. It is available on Google Play.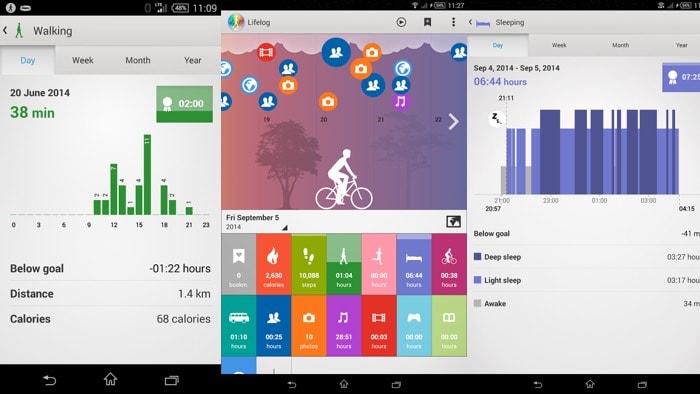 You can get a lot of details about your daily activity, including your sleep periods, and it will offer us interesting summaries with all our achievements. It will even tell us how many photos we have taken, how much time we spend on Facebook or where we have been on Google Maos if we have activated the GPS.
This best smart band for notifications also gives us the possibility to connect with IFTTT, the perfect tool to connect this app with other applications and services automatically. IFTTT is a service that allows us to create strings of simple conditional statements, called "recipes," that are triggered by changes to other web services, such as Gmail, Facebook, Instagram, or Craigslist.
What is the problem with all this? That the bracelet is not as accurate as it should be collecting your data and many times it does not detect our workouts.
Furthermore, the large amount of data provided is not easily usable. They should create a desktop application to be able to access all that data and handle it properly.
Undoubtedly an app with a great future but that needs to be polished a bit so that it better quantifies our activity.
Conclusion
The Sony SmartBand SWR10 has great potential, as does the Lifelog app, but there is still a lot to polish. It is not specially designed to become your personal trainer, but to get an approximate idea of ​​your entire daily activity. Hope you find this Sony SWR10 SmartBand review helpful.