We continue to review the main activity wristbands of the moment, and today it is the Fitbit Flex, one of the most best activity band for sleep tracking. In this Fitbit Flex review, we will try to decode every detail about the best rated fitness band. 
Specifications
2 bracelet sizes included: Small (140 – 176 mm) and Large (161 – 209 mm). Width is 13.99mm

Fitbit Flex uses 5 LED lights that indicate daily progress. Each light represents 20% of your target.

Measurement of steps taken, distance traveled and calories burned

Monitoring of sleeping hours and sleep quality

Waterproof

Battery life: 5 days

Wireless synchronization with computer and smartphones

Bluetooth + NFC connectivity

Syncs with third-party apps

Free application for iPhone and Android

What's included: Flex monitor, large and small wristband, wireless sync adapter, charging cable, free Fitbit.com registration, free access to iPhone and Android mobile apps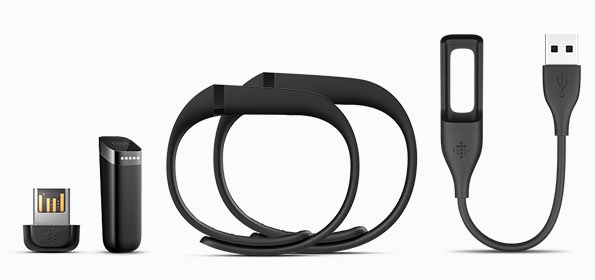 Fitbit Flex Compatible Smartphones – Nearly 100 Compatible Devices (this may change, it is best to check the Fitbit page: www.fitbit.com/es/devices)
Compatible Devices
Android
SAMSUNG GALAXY S5, S4 ACTIVE, S4 MINI, S4, S3 MINI, S3, RUGBY PRO

SAMSUNG GALAXY NOTE III, II, 10.1

MOTOROLA DROID MINI, ULTRA, MAXX, RAZR HD, RAZR HD MAXX, RAZR M

MOTOROLA MOTO E, MOTO G (4.3 +), MOTO X

HTC ONE M8, MAX (4.3 +), MINI (4.3 +), M7 (4.3 +), DROID DNA (4.4.2), EVO 4G LTE (4.3 +)

LG BEST EXCEED 2, VOLT, BEST FUEL, F70, BEST L35, BEST L80, G2 MINI (4.4.2 +), BEST L65, BEST ZONE 2, BEST L70, BEST L90, BEST L40, G PRO2, G FLEX, G PAD (4.4.2+), G2, BEST G PRO (4.4.2+), BEST G (4.4.2+), VU 3.0

SONY XPERIA Z1 COMPACT (4.3 +), Z1S (4.3 +), Z1F (4.3 +), Z1 (4.3 +), Z (4.3 +), ZL (4.3 +), SP (4.3 +), ZR (4.3 +), Z ULTRA (4.3 +), T (4.3 +), TX (4.3 +), VL (4.3 +), V (4.3 +), AX (4.3 +), TABLET Z (4.3 +)

GOOGLE NEXUS 4, 5 AND 7 (2013)

PANTECH VEGA SECRET UP (4.4.2), LTE-A (4.4.2)

HUAWEI ASCEND P7 (SOPHIA)
Apple
IPHONE 5S, 5C, 5

IPHONE 4S

IPOD TOUCH (5TH GEN.)

IPAD AIR, IPAD 4, IPAD 3

ipad mini
Windows Phone
LUMIA (from 520 to 1520)

HTC 8X
Fitbit Flex Review
Despite the fact that Fitbit has already launched other models such as the Fitbit Charge or the Force, this model is still one of the most popular. Our Fitbit Flex review will tell you more about the features of the product.
– Design
The Fitbit Flex combines the step-counting technology that became so popular in its One and Zip products, but this time by putting the device on our wrist. The great advantage of this is that there is no longer any danger of losing it, and we can have it on both day and night without problems.

Unlike the Jawbone Up, the Fitbit Flex consists of two separate parts – the sensor and the strap. The sensor itself is smaller than the Fitbit One, thanks to the fact that it doesn't include an LED display. Instead, we are going to find 5 LED lights that indicate our daily progress, and they are only activated by pressing the device twice.
The rubber strap is light, but with a very simple design, almost too simple. The Flex is closed by means of a series of holes in the bracelet, being somewhat complicated to close the first time, but with the passage of time it becomes easier and easier.
It is available in a large number of colors which will allow us to personalize the device. Problem with this bracelet? What wears out very quickly and in just a few months you can notice scuffs and scratches.
– Features
One of the advantages of this model compared to the Jawbone Up is that it has Bluetoth 4.0 and NFC (the Jawbone Up24 also already has Bluetooth), so the synchronization with the smartphone will be immediate and totally transparent.
You just have to be careful that our device is included among the compatible ones. Since this bracelet was launched, the number of compatible smartphones has increased notably, at this time reaching almost 100 between devices with iOS, Android and Windows Phone.
We will also be able to synchronize the bracelet with a small USB port with the MAC or the PC, but it is much less comfortable than the Bluetooth option.
The battery life is very reasonable, reaching up to 5 days without the need to charge the device.
Is Fitbit Flex Good Enough To Keep Good Control Over Your Daily Activity?
Definitely. With this type of device it is not worth comparing them with others. Possibly if we use two bracelets at the same time, the data vary greatly, but what is really important is to keep a periodic control of the exercise and that it does not fluctuate substantially using the same device.
Losing some precision to its siblings Fitbit One and Zip? Possibly. It is the price to pay for wearing it on your wrist all the time. Even if you are searching for the best fitness band for gym workout, get this one.
How Does The Fitbit App Work?
In addition to being compatible with third-party applications, the Fitbit app itself does a good job of keeping us informed of our progress. As time goes by, we will get interesting data about our daily activity, and useful tips to achieve our goals.
Steps, calories, active minutes, plants climbed, kilometers will be controlled in a striking way and we will also be able to achieve different "merits" and compete with friends and family.
Another point in its favor is that it is compatible with IFTTT, which will allow us to automate many functions.
Conclusion
The Fitbit ecosystem is one of the best options we are going to have to keep track of our daily activity. The Fitbit Flex is a good step towards an improvement in comfort compared to the One and Zip models, but the presence of a screen and some reliability in counting our activity are lost.
It may interest you: Comparison of activity monitors – fitness bracelets (2015): FITBIT FLEX vs FITBIT ONE vs FITBIT ZIP vs GARMIN FORERUNNER 15 vs GARMIN VIVOFIT vs POLAR LOOP vs WITHINGS PULSE
The best fitness band for Android is light and comfortable, but it lacks a striking design and it quickly suffers from damage over time. All that said, the Fitbit has demonstrated some very interesting advantages: wireless syncing is great, and it has a strong ecosystem of supported apps.
Hope you liked our Fitbit Flex review. Keep following Machine Monsters for more review and buying guides.