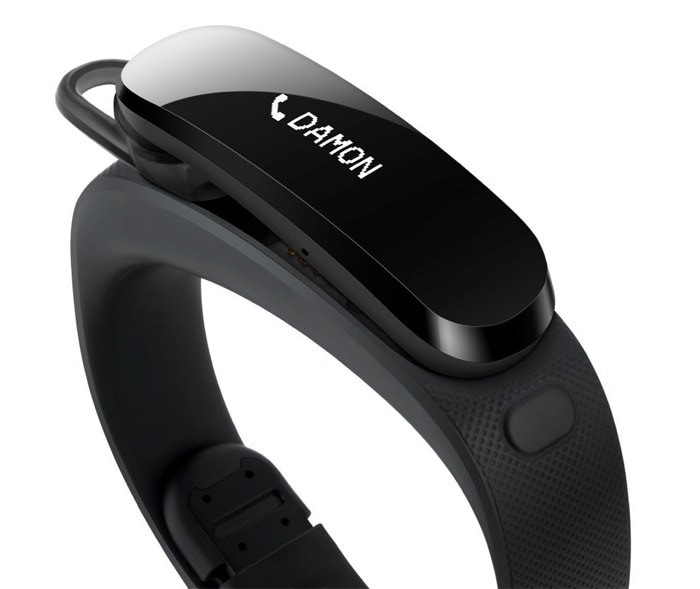 Huawei's foray into the world of wearables has turned out to be a somewhat curious mix: on the one hand we have an activity monitor that will track our daily activity and on the other we have a device that connects to our mobile and which turns into a bluetooth headset. Today, we bring you the Huawei TalkBand B1 review in which we wil give you the honest opinion about one of the most popular tracker band.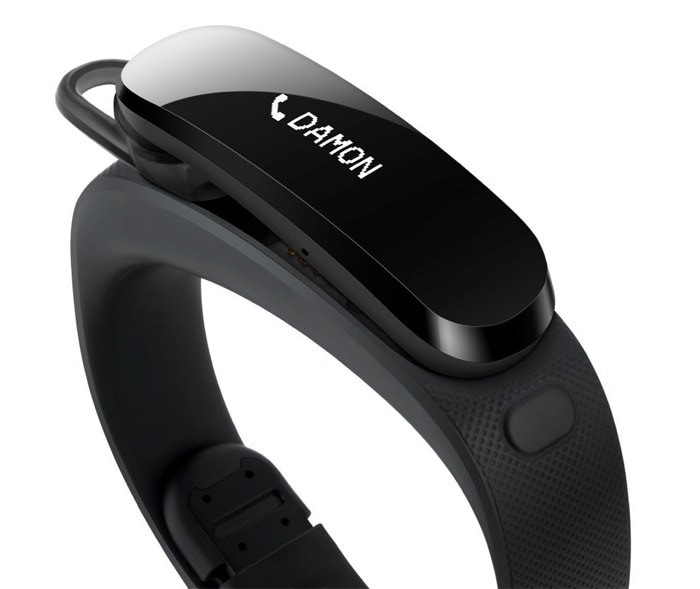 Salient Features
1.4″ screen

Bluetooth+NFC connectivity

Track your daily activities: steps, calories, distance

Water and dust resistant (IP57 rating)

Management of calls and notifications, music

Tracking hours of sleep and quality

Smart alarm

Dimensions 200(Adjustable)x17x13mm

Weight 12-15g (earphone), 20g (band).

40mAh (earphone) + 100mAh (band) battery with a duration of 5 to 7 days

Charging time Earphone (0.5 hours), band (1 hour)

USB adapter interface

Compatible with Android 4.0 and later and iOS 5.0 and later
Huawei TalkBand B1 Review
Design
This activity monitor has a solid design that consists of a plastic bracelet together with a "core" unit that is going to do all the hard work.
The difference from other similar devices from FitBit or the Sony Smartband SWR10 is that the core itself is a fully functional bluetooth unit.
The best fitness band for weight loss is made of hypoallergenic materials and is quite resistant to discoloration. It's waterproof and dustproof (IP57 rated), which means you can get in the pool with it up to 1 meter deep for up to 30 minutes.
We are only going to find two buttons on the Huawei TalkBand B1: one on the side that functions as the power button and to move around the interface, and another on the bracelet to be able to remove the core from it.
It has a curved 1.4″ OLED screen. It is not tactile and can be seen perfectly in daylight. If we press the button on the side we can access the different data provided by the device: time, battery, steps we have taken, calories, sleep. Incoming calls will also appear on the screen.
The headset is similar in size to Bluetooth headsets, and the battery life is approximately 5-7 days. It is charged via a USB connector.
TalkBand App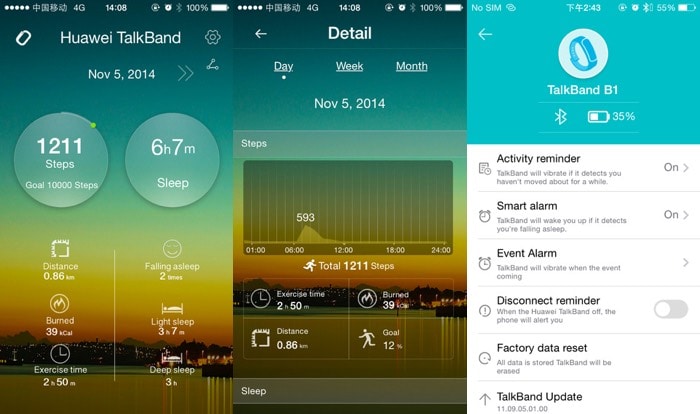 If any word can define this app, it is "simplicity": Huawei has wanted to maintain a simple app with an interface that shows us at first glance the main data collected by the bracelet.
We will be able to see the distance traveled, quality of sleep, exercise time, calories burned, goals etc… If we click on any of them, we will be able to see in detail how our activity has been for days, weeks or months.
The activity log is quite reliable, comparable to that of other fitness bracelets.
In the settings screen, we can change some parameters such as the smart alarm (the bracelet vibrates when it is time to get up or simply if we are falling asleep in the middle of a class or driving), activity reminders, etc…
Functioning
Unlike other activity quantifiers, the Huawei TalkBand B1 can work as a fitness bracelet and as a Bluetooth headset.
As a Bluetooth headset, it does a good job: the call quality is good, although it can be a bit difficult to answer a call by removing the "core" from the bracelet.
As a fitness bracelet, we are going to have the basic data, and clearly, it would be necessary for it to indicate more data depending on the sport, but to control steps or calories it is fine, it is quite reliable.
What could be a problem is leaving it on all night due to its size: it can be somewhat uncomfortable in certain positions. If someone is looking for the best fitness tracker with bluetooth music, Huawei TalkBand B1 is the best buy.
Conclusion
The Huawei TalkBand B1 is between two worlds, and it has not specialized completely in either, so it has not managed to be the best in either of the two sections. Arguably, it's one of the best fitness bands for calories burned.
Of course, if you want both functionalities, activity meter, and Bluetooth headset together in one device, this should be your choice. Hope you find this Huawei TalkBand B1 review informative.