Do you want to know which are the best cheap fitness bands for your money in 2022? Do you need a good cheap fitness tracking band in which you do not have to leave the month's salary? In this best fitness tracker band for budget review, we will reveal 10 of the best budget fitness trackers on the market.
If you are looking for a cheap fitness tracker in 2022 that has all the necessary features to monitor your sports activity, calories or sleep, you are in luck, there are a few smart bracelets that are not very expensive and that work really well. We are going to assess them and give you a few opinions.
Many times these activity monitors have functions that we are not going to use, especially those that have a higher price, so it will not be necessary for us to spend a lot of money to find just what we need.
How Much Do Fitness Tracker Bands Cost?
All the fitness bracelets that we are going to see have a price that is around $90 at most. Some even cost only $30. A full-fledged bargain that cannot be missing from your wrist. Forget about smartwatches and use a good fitness bracelet.
Top 10 Best Budget Fitness Tracker Band To Buy In 2022
1. Xiaomi Mi Smart Band 5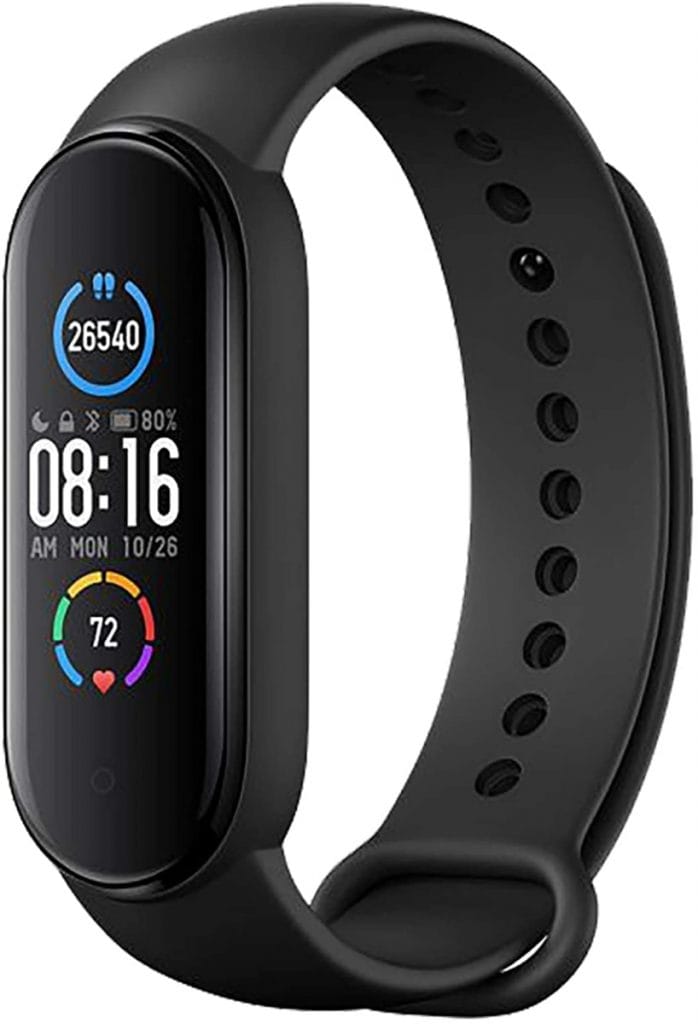 New Amoled Color Touch Screen

Greater resistance to water:

SMS, calls, app notifications and music.

Xiaomi Mi Band 5 will monitor your steps, heart rate, calories burned, etc.

and can help you adjust your sleeping habits

Under normal use, Xiaomi Mi Band 5 can be used for more than 20 days.
The new Mi Band model for 2020 is still an excellent purchase for its low price. What has improved compared to version 4? The AMOLED color screen and the possibility of monitoring more sports.
The touch screen is brighter (and has better resolution) and therefore looks better in any situation, charging is much easier and the pulse control works much better (although it's still not perfect). You can see notifications from your phone.
On the contrary, the GPS is not something that is done directly from the bracelet (it has to be connected to the phone's GPS through the Xiaomi app), the design is still very similar to the previous one and it does not have NFC (for payments) or control by voice with Xiao AI (China only).
The battery is still excellent and can last between 15 and 20 days, much longer than some of its more expensive competitors. Making it one of the longest battery life fitness bands.
2. Xiaomi Mi Band 4 / Xiaomi Mi Band 3
i- Xiaomi MiBand 4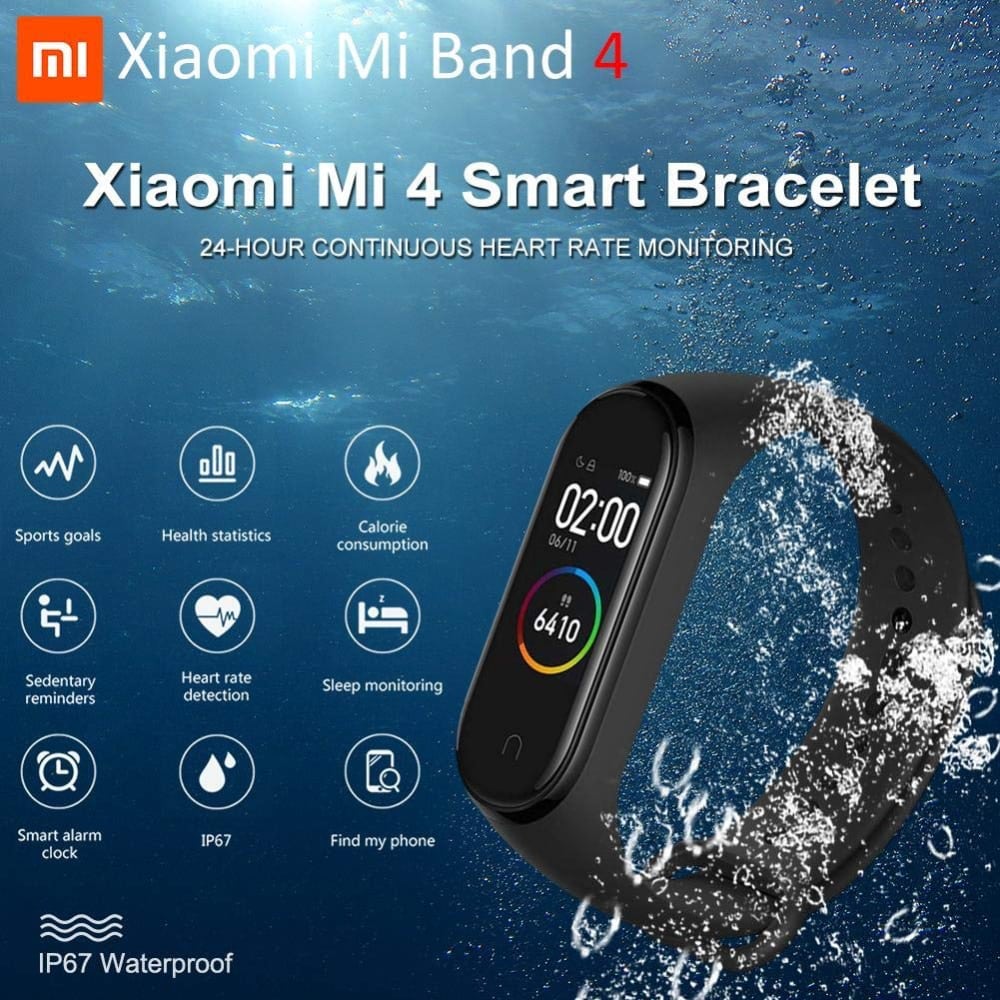 Color AMOLED touch screen

View your calls, messages and notifications

Physical activity tracking (including swimming).

Water resistant to 50 meters

Includes 3-axis accelerometer and 3-axis gyroscope

Up to 20 days of battery life on a single charge

Health monitoring.

24/7 heart rate and sleep tracking
One of the best value for money fitness band with more quality and functions and the lowest price of the moment. It's really worth it, especially if you come from previous versions. You won't find anything better for this price.
Supports up to 6 default sports. It also has many different spheres to modify how you see the screen and you can use it to control your music.
The battery capacity has also been increased to 135 mAh from the previous version of 110 mAh. It also has Bluetooth 5.0 and NFC compared to Bluetooth 4.1 of the Mi Band 3.
Perfect for those of you who don't want to spend a lot of money on a fitness bracelet. Moreover, the best fitness tracker for women available on Amazon.
Characteristics

Xiaomi MiBand 4

Xiaomi MiBand 3

Screen

Color AMOLED with 0.95 inches

OLED with 0.78 inches

Weight

22.1 grams

17 grams

water resistance

Water resistant to 50m

Water resistant to 50m

Manufacturing

Plastic and silicone

Plastic and silicone

Features

that stand out

Voice control, recognizes 5 different swimming styles (Records 12 sets of data including swimming pace and number of strokes), alerts you when your heart rate is too high.

Heart rate recording, sleep monitoring

connectivity

Bluetooth 5.0 and NFC

Bluetooth 4.1

OS

Android 4.4 or higher – iOS 9.0 or higher

Android 4.4 or higher – iOS 9.0 or higher

battery capacity

135mAh

110mAh
ii- Xiaomi MiBand 3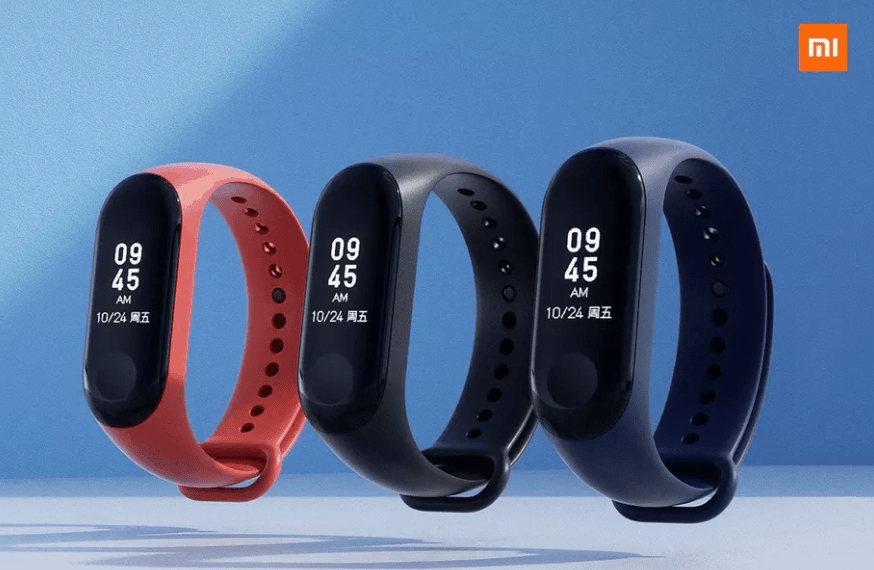 ---
It features a new, larger, convex display with a 0.78-inch OLED panel. The interactive touch screen can display app updates or caller ID. It also has a heart rate counter, steps and can monitor sleep.
The Xiaomi Mi Band 3 is waterproof up to 50 meters and there is a variant with NFC for mobile payments. Battery life is 20 days which is very reasonable and that's why it's one of the best fitness tracker band for budget. It is available in several colors: orange, black and blue. Perfect for those of you who don't want to spend a lot of money on a fitness band and are on the quest for the best fitness tracker for biking.
3. Garmin Vivofit 3 / Garmin Vivofit 4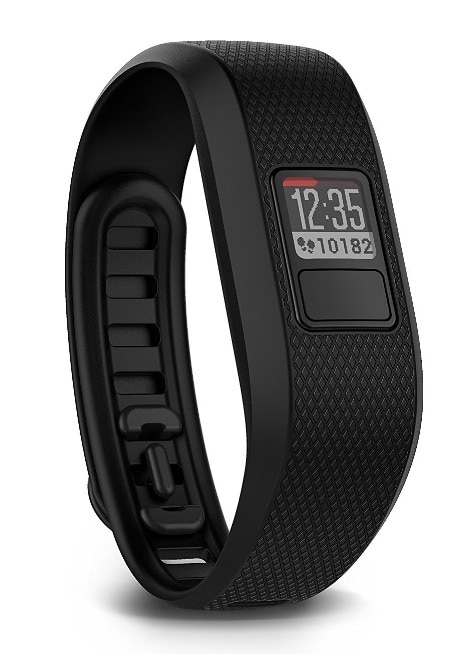 ---
Spectacular 1 year battery life. It is waterproof and measures steps, calories, distance, intensity and monitors sleep – It connects to Garmin Connect. The screen is a bit small and the design is a bit ugly but it works great and its data is very accurate. The Garmin app is one of the best on the market. In addition, if you are looking for the best waterproof fitness watch for swimming, it's hard to find a better one than this one.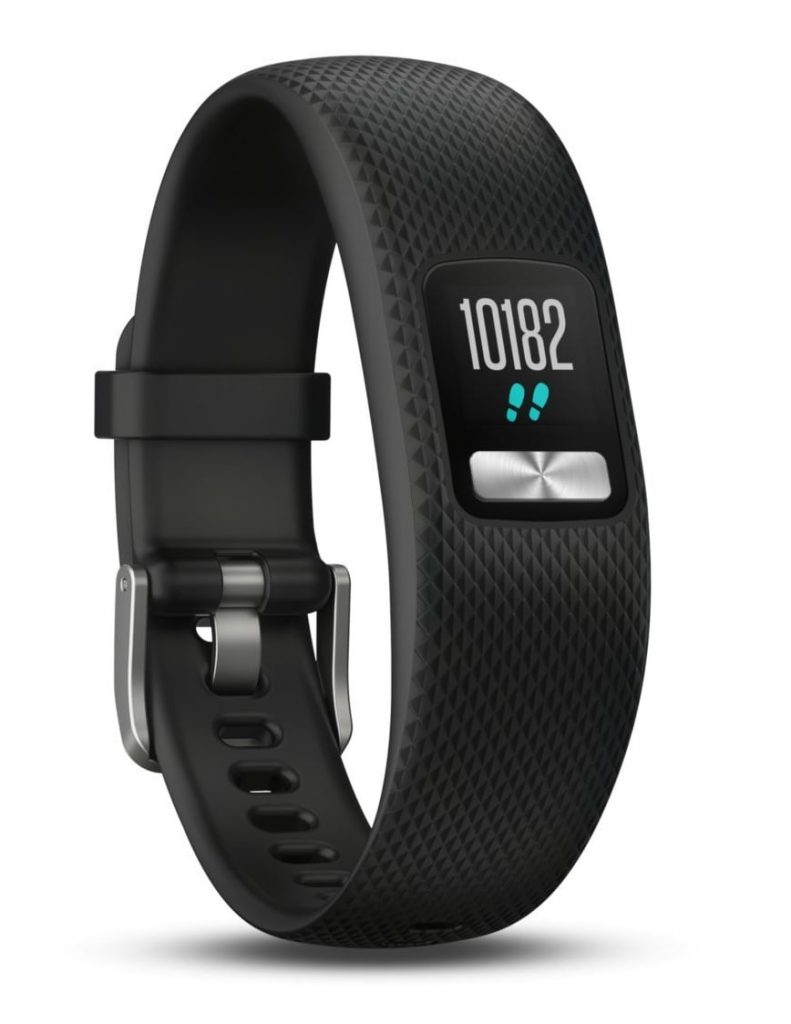 ---
Color LCD screen

Waterproof

activity tracker

No GPS or heart rate monitor

1 year battery life

For Android and iOS
What is the difference between the Vivofit 3 and the Vivofit 4? They have added a color screen that can be seen in broad daylight… and the bracelet still has a year of battery life. Spectacular!
The new improved version. It is very striking that its battery lasts a full year: you will not have to worry much about charging it… this type of physical activity monitor is a blessing.
On the other hand, you miss notifications from smartphones, GPS or heart rate monitor. Your app is really good. It has automatic detection of activities such as walking, running, swimming and cycling. Perfect if you want the battery to last you 1 year!
4. Huawei Band 3 Pro / HUAWEI Band 4 Pro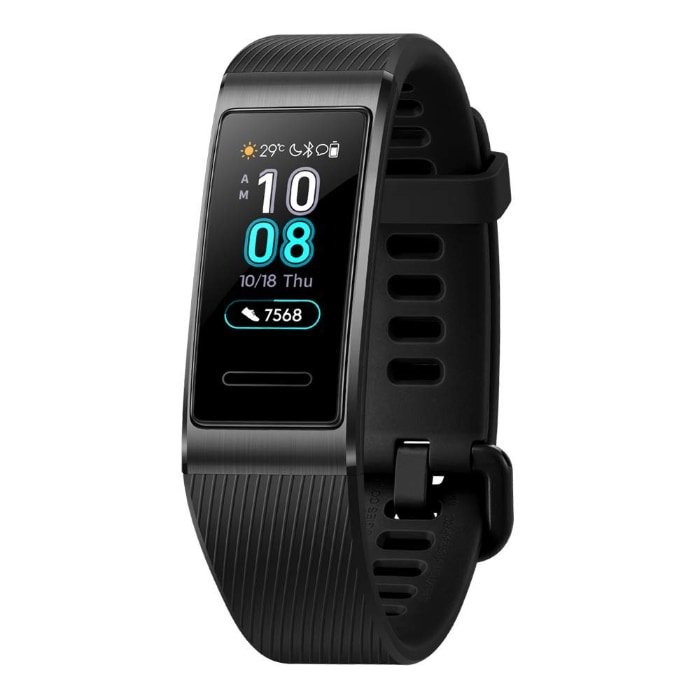 ---
Continuous heart rate monitoring

HUAWEI TruSleep: sleep quality monitor

Professional swimming: 5 ATM water resistance

GPS integrated in the bracelet

Battery that lasts up to 2 weeks
The first thing that will catch your attention about the Huawei Band 3 Pro is that the battery life is brutal, up to 2 weeks. And we are not only left with that. It has continuous monitoring of heart rate, VO2 max, GPS, sleep monitoring.
Possibly where they can't compete with Fitbit and others is in the app: it's not that good. His activity measures are reasonably good.
---
0.95-inch amoled screen with a resolution of 240 × 120 px

Smart heart rate tracking

Incorporates 9 sport modes

Swimming with mode recognition

built-in GPS
The HUAWEI Band 4 Pro is a tremendous bracelet. Perfect for runners, swimmers as it controls everything controllable and it does it very well… and for little money. It will surprise you.
It has multiple training modes, and even serves to control your bike rides, rowing… Perfect for monitoring your heart rate. It does not measure altitude in GPS routes as it does not have a barometer.
5. Huawei HONOR Band 4 / HONOR Band 5
i- HONOR Band 4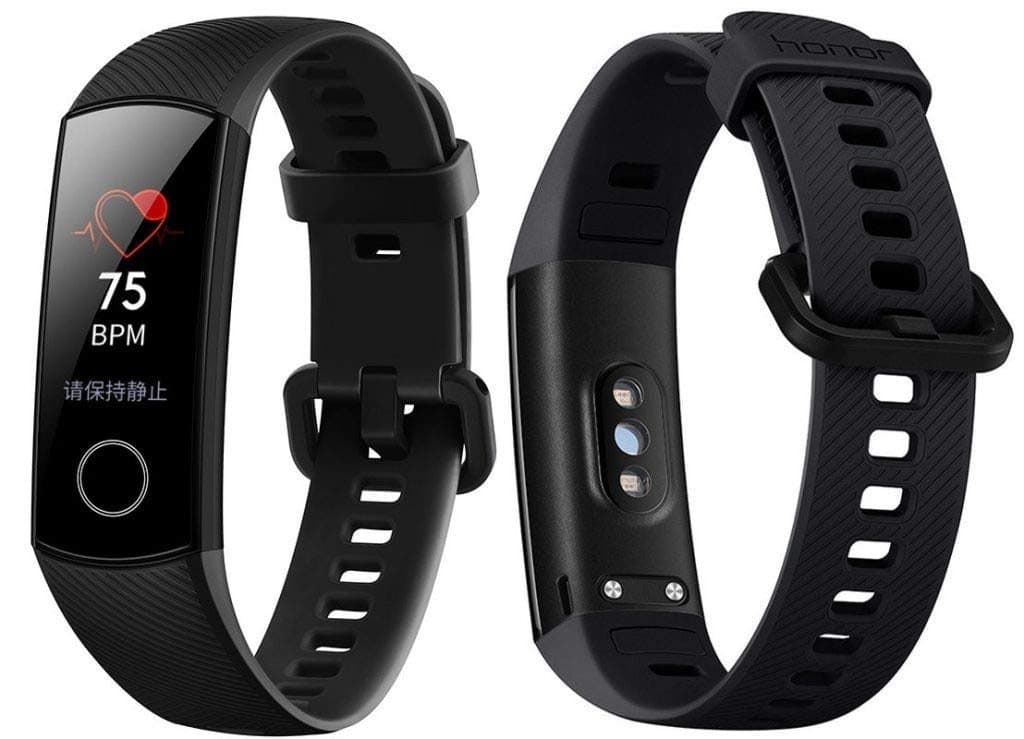 ---
A cheap activity bracelet similar to those of Fitbit but that costs much cheaper. It has an OLED screen that looks great, and the only drawbacks that can be put is that it does not have GPS and that notifications are not its thing.
The battery lasts about 12 days, which is not bad at all and it is water resistant to 50 meters. It is compatible with Android and iOS. It is capable of measuring the pulse and all kinds of activities. Cheap fitness tracker with many advantages and few drawbacks.
ii- HONOR Band 5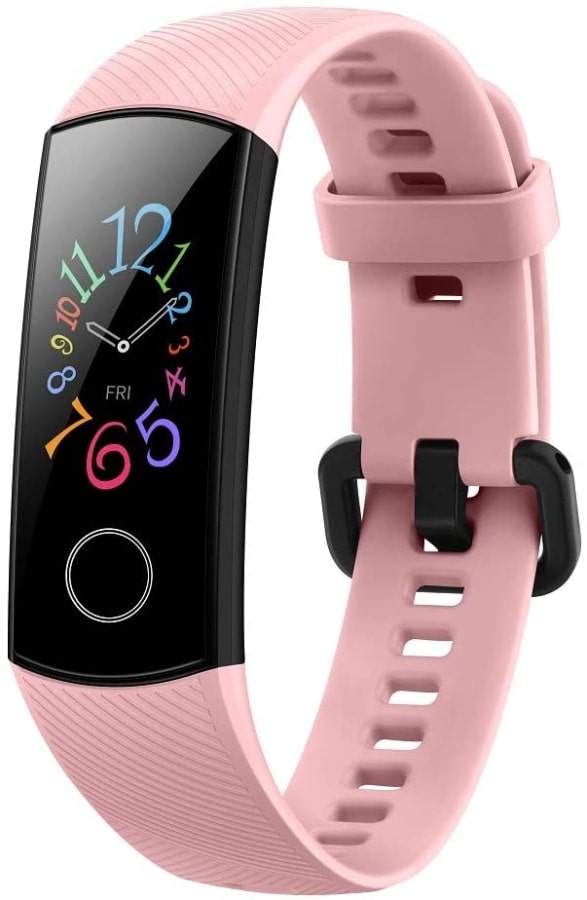 ---
With 10 sport modes

Monitoring of oxygen saturation levels
6. AMAZFIT Beep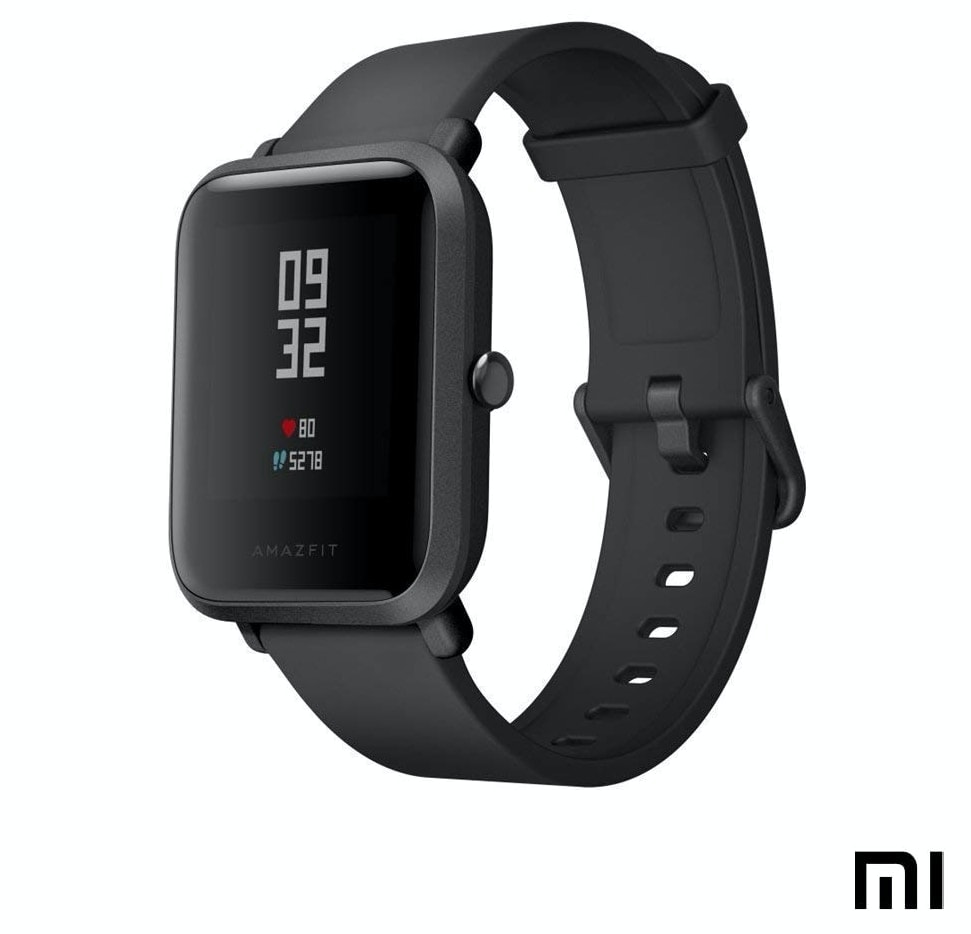 ---
1.28-inch reflective color touch screen

Sport and sleep monitoring

Optical heart rate sensor

With barometer and geomagnetic sensor

smartphone notifications

IP68: resistant to dust, rain and splashes

Sony GPS + GLONASS

Battery lasts 22 hours in GPS mode, 4 months in watch mode, 45 days in run mode

31 grams of weight
Good design, a very complete application and a spectacular battery life for the functions it has. A smartwatch in its own right that tracks your sports activity excellently.
It comes with GPS, heart rate sensor, multisport tracking, sleep tracking and VO2 Max. The interface is not the best in the world. Its price is very good.
7. UP MOVE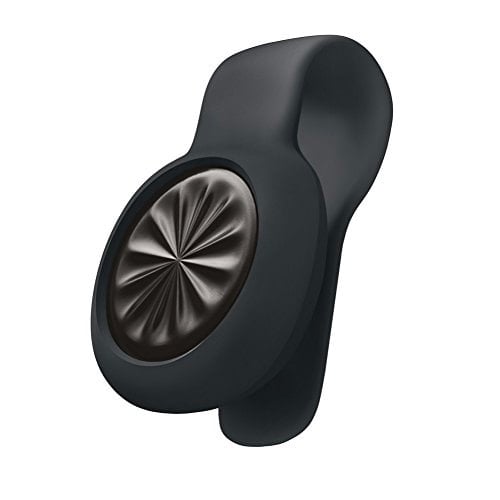 ---
This activity meter is one of the cheapest. It has an accelerometer for step recording and the like, and it has sleep tracking. We are going to find a wide range of colors with different closures and straps. Use the excellent Jawbone app, one of its great attractions. Perfect for all those who have used a brand bracelet before. Your app is excellent.
8. Tomtom Touch Cardio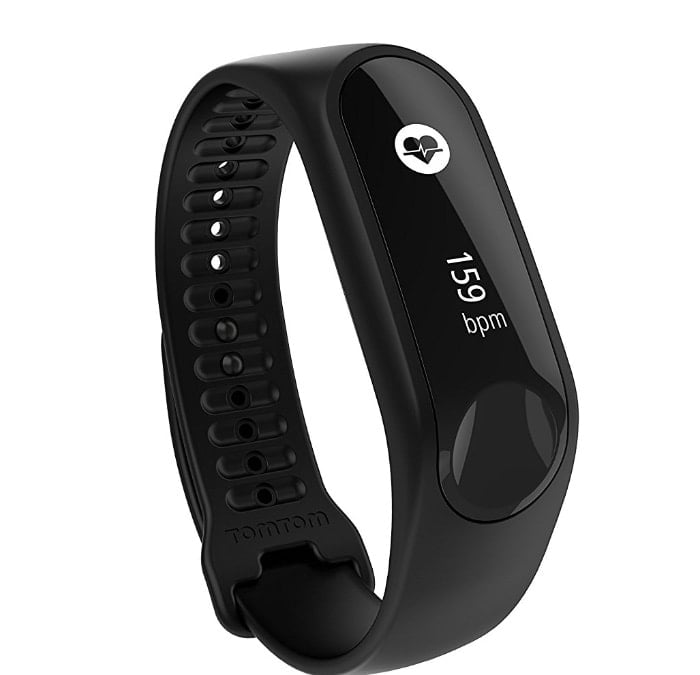 ---
One of the best fitness tracker band for budget of all. If you press the button at the top it will start a scan of your body fat to calculate the correct proportion of fat that you should have on your body. It has a heart rate monitor and a step counter along with a sport mode to combine workouts. It has a good OLED touch screen, but the battery life is not very good. The app is worse than Fitbit's. Perfect for knowing your body fat. 
9. Moov Now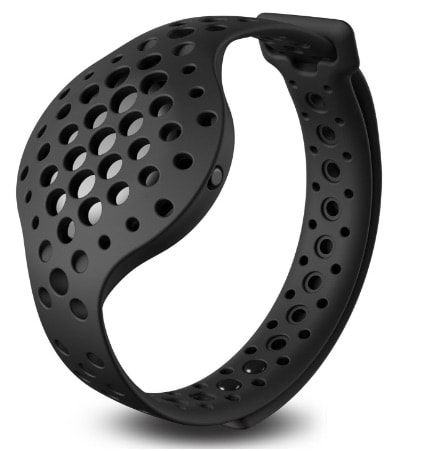 ---
A curious design for a model that has improved the original fitness bracelet. Moov Now is designed to be worn on the wrist or ankle, and comes with two straps. It is capable of recording many types of activities.
And it has a 9-axis sensor that can capture any type of movement you make. It has a personal voice coach and the battery life is up to 6 months (button cell). The level of detail in its statistics is very good. Perfect if you like your style something different.
10. Fitbit Inspire HR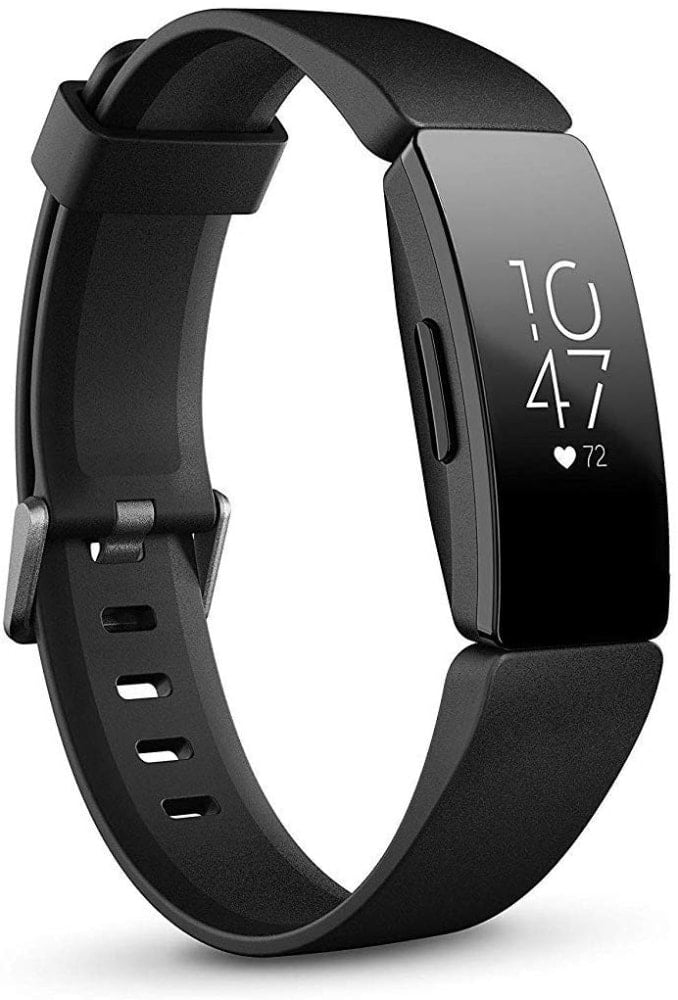 ---
Track your steps, distance, active minutes

Battery that lasts up to 5 days

Continuous heart rate monitoring

Notifications of calls, text messages…

GPS connected via mobile
It not only controls your heart rate, it also allows you to control all your sports activity (except swimming). It is a really comfortable bracelet to wear on the wrist.
It doesn't clash at all on the wrist and is capable of measuring a multitude of sports parameters (15 exercise modes). It can be submerged up to 50 meters. If you are low on budget, this one is the best fitness tracker band on budget.
Conclusion
The two best models of this selection? Without a doubt, the Garmin Vivofit 4 and the Xiaomi Mi Band 5. Both Fitbit and Xiaomi are two companies with a long history in this sector, and both their smart bracelets and their smartphone apps are perfect.
And for quality price? Without a doubt, the HUAWEI Band 5. This Chinese manufacturer has hit very hard with its bracelet in recent years for a good reason: it combines a very low price with exceptional features. Its app is not as polished, but the bracelet works perfectly. Hope you find this best fitness tracker band for budget review informative and beneficial.