At the end of 2014, Fitbit returned to charging and presented us with its new Fitbit Charge fitness bracelet, successor to the Fitbit Force. Let's see how this new bracelet is worn that will control your daily activity. In this Fitbit Charge review, we will declassify every detail about the activity band. So let's start:
Fitbit Charge Review
Design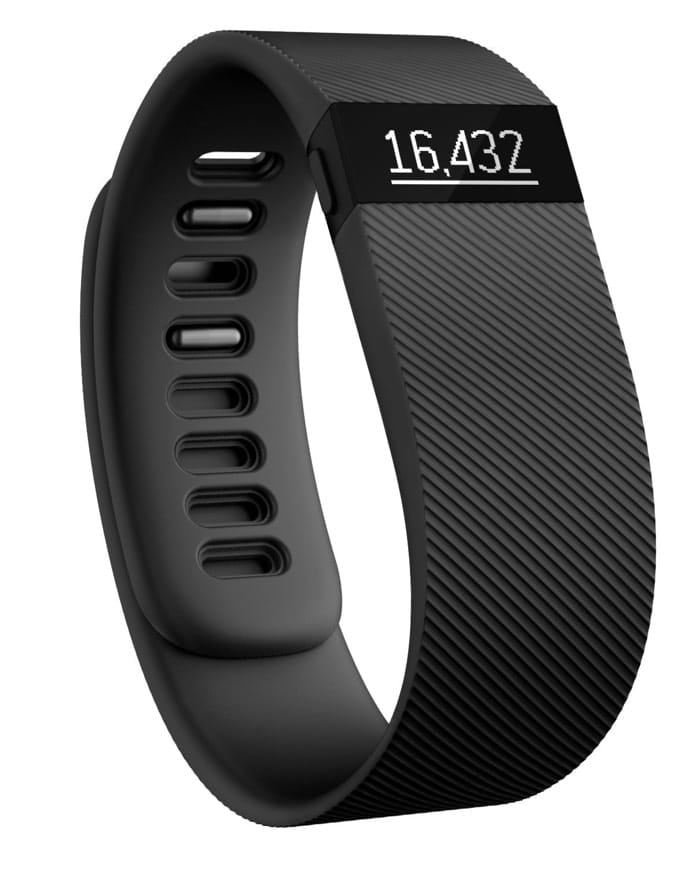 Regarding the design, we are going to find the typical plastic band with colors very similar to previous versions, along with sensors that will monitor the distance traveled, the calories burned or the stairs that we have climbed. All these indicators are what we are going to find in this type of bracelets, except the stair climbing control. Most activity wristbands do not include an altimeter to monitor this parameter. This is a small advantage for the Fitbit Charge, as it was for the Fitbit Force.
This Fitbit Charge bracelet doesn't look big on the wrist, and it even looks classy thanks to a textured rubber design, which is better suited to hide potential scratches. It is a comfortable bracelet that will not bother your wrist, something important in a device that you will wear all day (Fitbit says it has been tested by dermatologists).
Available Sizes
Small: fits 13.97 to 17.02cm wrists
Big. for dolls from 16 to 20cm
Width: 2.11cm
We will not be able to put the bracelet under water, and it is simply resistant to it, that is, it can withstand being put under the tap while you are washing your hands.
The best wrist activity tracker is easy to put on, and although it may seem otherwise, it will not fall off with the first sudden movement.
It has an OLED screen that will provide us with great visibility in all situations, even in direct sunlight. Thanks to this screen we will be able to easily access all the data and notifications. It has measures of 0.75 x 0.375 inches and in it we will be able to see more information than in previous models, including the date and time (by pressing the screen). By pressing the button on the left of the screen we will be able to switch between the different functionalities with some ease: steps, distance, calories, steps climbed.
Interface and Features
One of the most interesting things about this best rated wrist band fitness tracker is that we will be able to consult our data in the different applications that they have available for iOS (iPhone) or Android wirelessly (Bluetooth 4.0), or even directly on our computer via USB.
It is compatible with other applications such as Apple's "Health" application, so we can take advantage of the data obtained with this bracelet or also view it with third-party applications.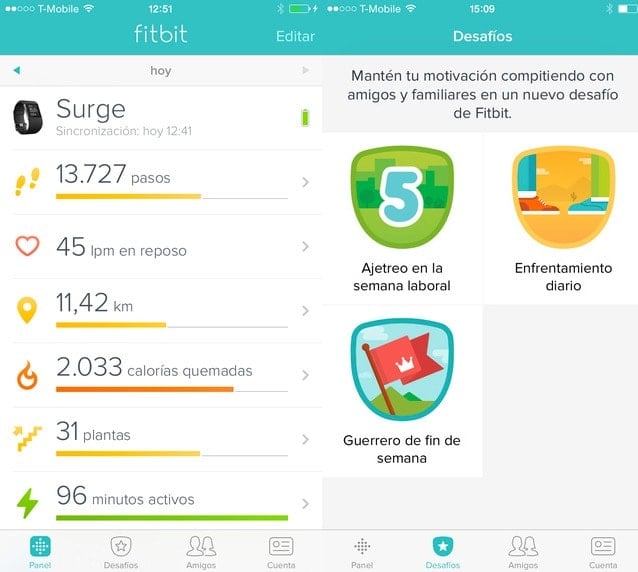 As time goes by, we will get interesting data about our daily activity, and useful tips to achieve our goals.
Steps, calories, active minutes, plants climbed, kilometers will be controlled in a striking way and we will also be able to achieve different "merits" and compete with friends and family.
Is the Fitbit Charge data reliable? It is just as reliable as previous models like the Fitbit Force or the Fitbit Flex. And against the competition? The Jawbone Up24 is more faithful in the number of steps recorded.
But this is not really very important, since the measurements remain constant over time, so the average will be correct. Here the interesting thing is to compete against friends and family who have registered in the application, because that way we will see if we are lazy or not.
Sleep Control
One of the new features of the Fitbit Charge is a sleep meter, but this measurement is not very accurate, and the data provided is somewhat worse than that of the Jawbone up24.
What is interesting is its silent alarm, which thanks to a slight vibration will wake us up taking into account the time that we have configured in the application. That's what makes it one of the best fitness bands for sleep tracking.
Notifications
We will also be able to see call notifications on this bracelet: on the small screen we can see the name of the contact. It will not sound absolutely nothing, since it does not have a speaker, but it will vibrate a little to get our attention.
Battery
The battery lasts approximately without having to charge it in the order of 7-8 days, something quite reasonable, even if we make intensive use of it.
The battery is charged using a USB cable that only works for this bracelet and is somewhat short.
Conclusion
Fitbit Charge is the replacement for Fitbit Force and has improved its features enough to want to change our wristband.
It is small, comfortable and has a sufficient OLED screen to see all the notifications and data. It is not a smartwatch, although it now has the convenience of call notifications.
It doesn't look as good a design as the Jawbone Up24, but it closely tracks steps, calories burned, distance traveled, and flights of stairs climbed, and it can all be viewed directly on the device, which can be very interesting at times. in which we do not want to see the data on our smartphone.
The Fitbit Charge does not control our heart rate, but for this price range it is difficult for it to have this functionality. Hope this Fitbit Charge review covered every detail that you want to know.