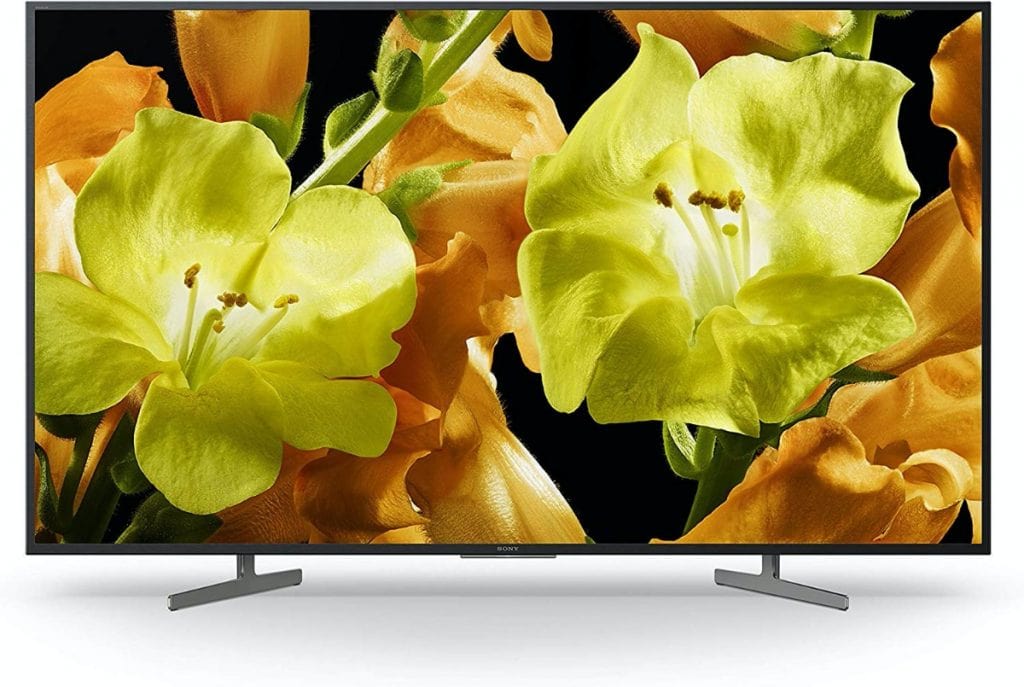 The world of televisions has taken a giant step in terms of the resolution offered by its screens: we are going for 4K. And the questions that are surely arising before buying your new TV: How to choose the best 4K UHD TV? What is the correct distance to watch a 4K TV?
The supply of 4K televisions is very varied at the moment, and many TVs have already dropped in price. The problem that we can find is the same as always: Do we know what we are buying?
How to Choose The Best 4K UHD TV To Buy Online?
4K is a format that movie theaters have popularized, and that the TV industry has taken as its own. This is the resolution of each of the options:
Full 4K: 4096 × 2160px – Aspect ratio: 17: 9 and 8.8 megapixels
Quad HD (4K UHD): 3840 x 2160px – Aspect ratio: 16: 9 and 8.3 megapixels
What does this mean? That Full 4K gives us 4 times more image resolution than Full HD 1080p.
But when we see the label "4K" on a television, they are referring to 4K Ultra HD, that is, 3840 x 2160px resolution.
Why Should You Choose A 4K UHD TV?
Images look much, much better. The pixel density is much higher, which will also make it possible for us to see a 4K TV much closer than we could see a Full HD of the same size. The amount of details that we are going to be able to enjoy in the image is greatly increased.
Are 4K TVs still very expensive?
NO. Well, the commercial war between the main manufacturers is underway, and we can already find very cheap 4K Ultra HD models, such as this one from Sony: Sony Bravia KD-49XE9005 – 49 ″ 4K TV.
Recommended TV models with 4K resolution
Do you want to know which are the 10 best 4K televisions? We tell you which are the best 4K TV brands for quality and price. It seems that this year is the time for 4K to take off, especially since the prices of televisions with this screen resolution are finally more affordable than in previous years
But we are going to recommend a few options in this same post:
1. Samsung QN65Q60RAFXZA QLED 4K TV with 4K UHD Resolution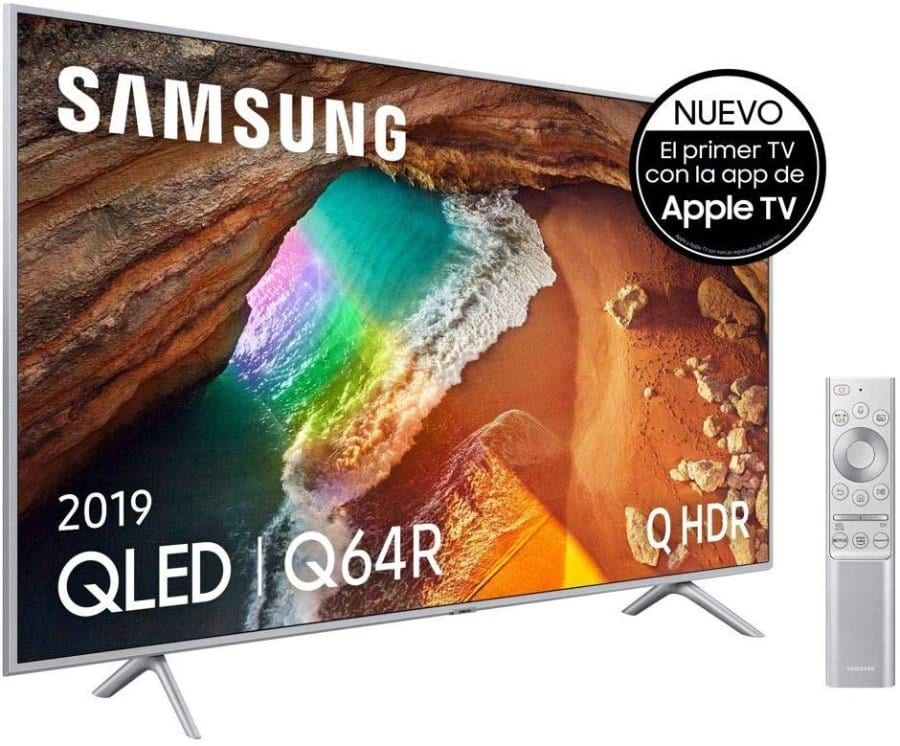 ---
Samsung QLED
The first TV with the Apple TV app (and AirPLay 2)
Quantum dot – Inorganic technology that reproduces 100% color volume at any brightness level
4K Artificial Intelligence: Enhance the picture and sound to 4K quality
Smart tv: through the premium one remote, discover an easy and intuitive platform
Q HDR 2000
4 HDMI connections
2 USB connections
Optical cable connection
Premium one remote: a single remote control to control all your connected devices and easily access your content
Ambient mode: forget about black screens and camouflage the TV with your wall
Intelligent brightness sensor: automatically, the TV will recognize the level of brightness of the environment
A Samsung TV with 4K and HDR 2000 with Full Array Local Dimming, which has improved both brightness and color tremendously. HDR performance is spectacular.
The color level is tremendous and the screen is really brilliant. Its SmartTV system is the best that you will find and the only downside that can be put to this model is that the sound is not too good or that the brightness could be a little better.
2. LG 65C9PLA 65″ TV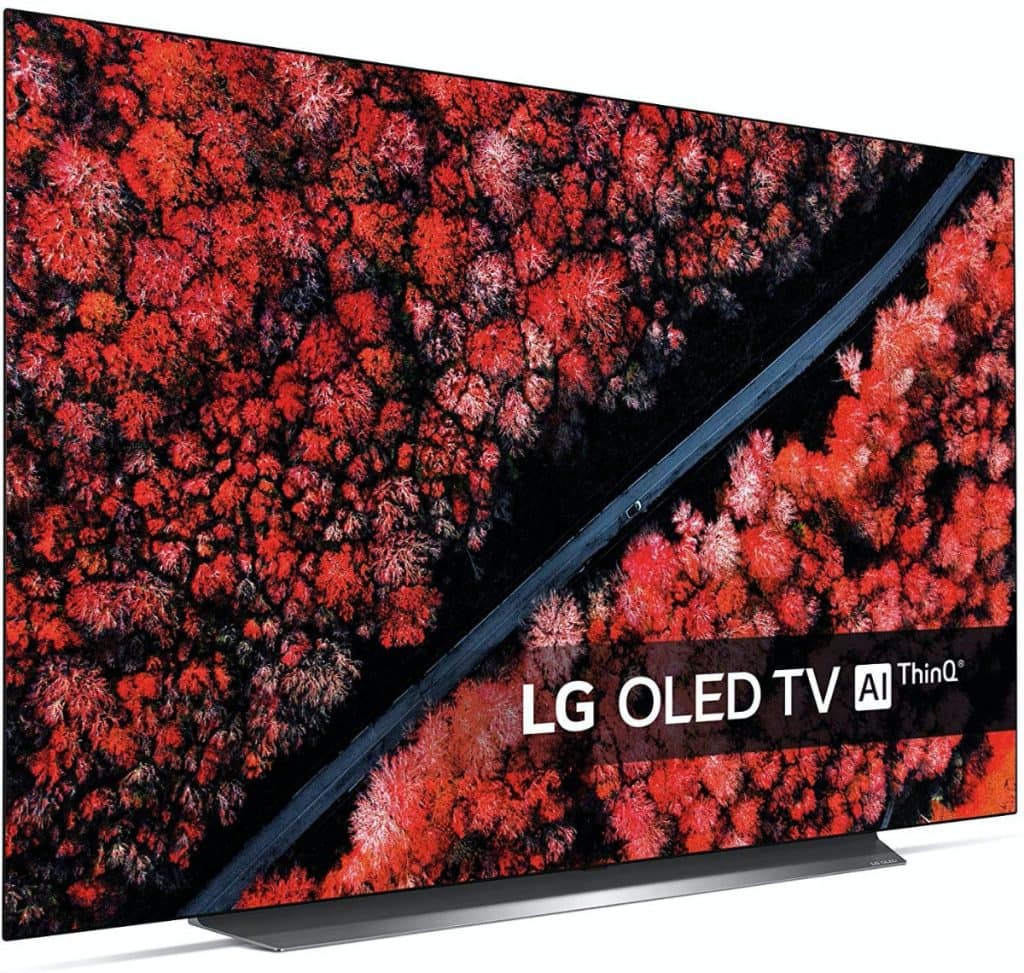 ---
65 ″ OLED UHD 4K HDR screen (3840 x 2160 pixels)
ThinQ AI system with voice recognition and control
Smart TV WebOS 4.5
Integrated WiFi and Bluetooth 5.0
Dolby ATMOS sound system with 40W power and 2.2Ch
Sintonizadores DVB-T2/DVB-C/DVB-S2
LAN, HDMI, USB recorder and media player
Magic remote included and headphone output
Spectacular OLED technology taken to another level. The best 4K OLED entry TV. It does not offer images as bright as those provided by an LCD TV but its blacks are really deep and it shows in the HDR. Its contrast is tremendous and the sound is very good.
The level of detail is very good and the colors are spectacular. Its SmartTV system is one of the best of 2020. Do you hit? Lack of detail at both ends of the brightness scale and its price is somewhat high.
3. Sony KD-55XG8196BAEP 4K Android TV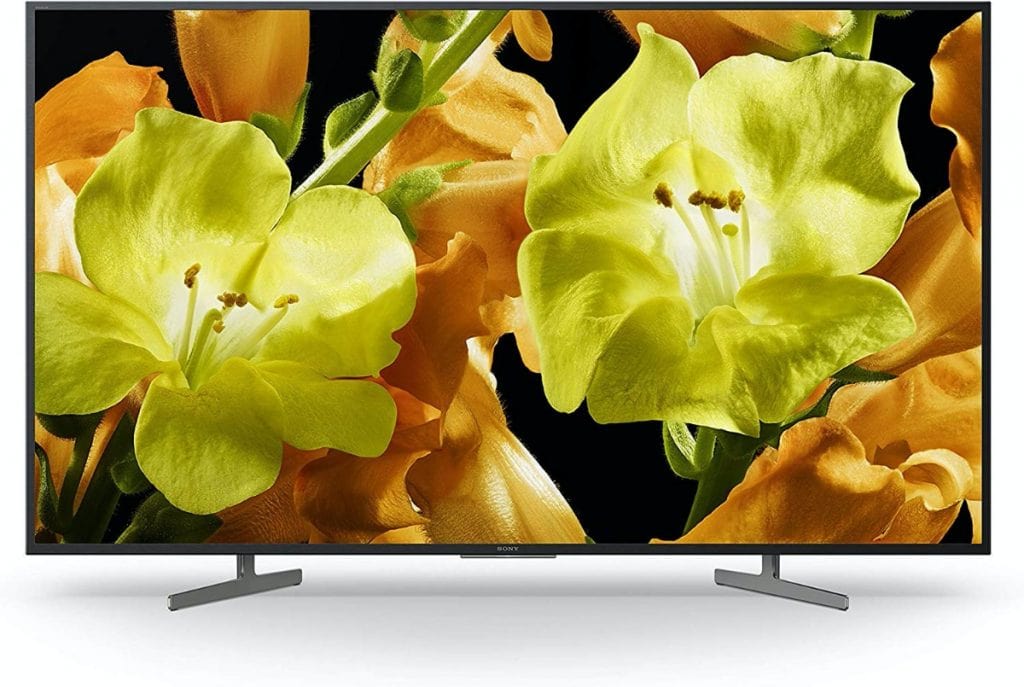 ---
4K HDR TV X-Reality PRO, Clear Audio+ Android TV
Improved 4K detail with 4K X-Reality PRO
Great sound and picture thanks to ClearAudio +
Search for entertainment options with your voice thanks to android tv
One of the most interesting options for its reasonable price and its functionalities. Blacks are really black colors, very good connectivity and more than enough size for an average living room. The control is really comfortable. The remote has voice recognition.
What's The Ideal Size Of A 4K UHD TV?
Well, it seems that manufacturers have chosen 55″ (or higher) in most cases. This is the most suitable minimum size to be able to enjoy this pixel density.
What's The Suitable Distance To Watch A 4K UHD TV?
The biggest problem we are going to have is that we are probably going to have to rearrange our living room to watch TV at a suitable distance. For example, if we buy a 55″ 4K Ultra HD TV, the distance at which we would have to stand would be approximately 1.2 – 1.3 meters from the screen. A 65″? Well, about 1.5 meters.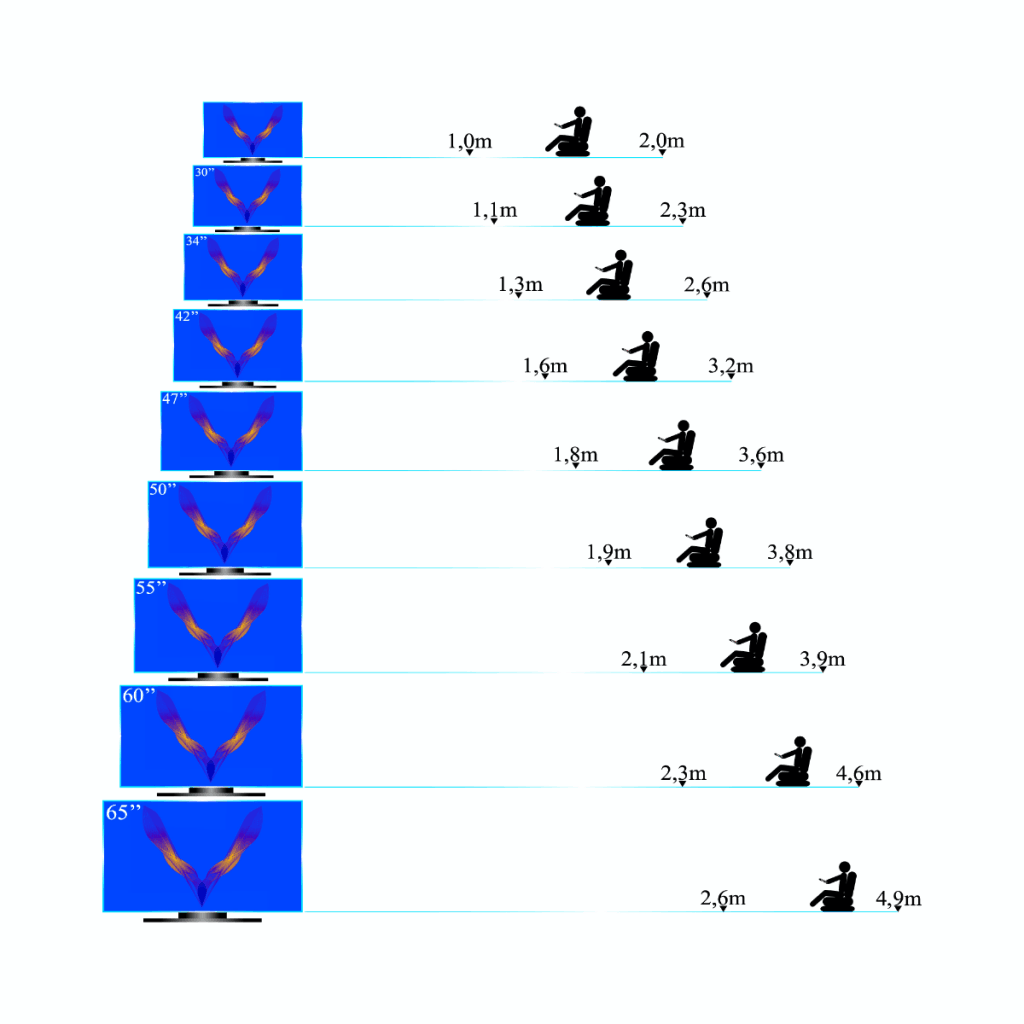 Here you have a very useful table where you can check the appropriate distances depending on the inches of your TV and its resolution. Better resolution equates to being able to watch TV closer. In the case of a TV between 49 and 65 inches if it has 4K resolution you can get very close to it, only approximately 2-2.5 meters.
Screen size
Optimal distance
(1080p)
Optimal distance
(4k)
25″
0.98 m
0.46 m
30″
1.16 m
0.52 m
35″
1.35 m
0.61 m
40″
1.56 m
0.71 m
45″
1.74 m
0.8 m
50″
1.93 m
0.89 m
55″
2.14 m
0.98 m
60″
2.32 m
1.16 m
65″
2.5 m
1.25 m
70″
2.72 m
1.35 m
In the following table you can check the measurements of the TV based on its inches and the area it occupies.
| | | | |
| --- | --- | --- | --- |
| Size | Width | Alto | Area |
| 32″ | 70.9 cm | 39.9 cm | 0.283 m2 |
| 40″ | 88.6 cm | 49.8 cm | 0.441 m2 |
| 43″ | 95.3 cm | 53.6 cm | 0.511 m2 |
| 50″ | 110.7 cm | 62.2 cm | 0.689 m2 |
| 55″ | 121.7 cm | 68.6 cm | 0.835 m2 |
| 60″ | 132.8 cm | 74.7 cm | 0.992 m2 |
| 65″ | 144.0 cm | 81.0 cm | 1.166 m2 |
| 70″ | 154.9 cm | 87.1 cm | 1.349 m2 |
| 75″ | 166.1 cm | 93.5 cm | 1.553 m2 |
Optimal Distance To Watch A 4K UHD TV
Is There 4K Content Available To Watch On A 4K UHD TV?
NetFlix, the first channel to offer 4K. There are also other operators available that offer 4K content, but there is still a long way to go.
We also have some option on YouTube, and we already have blu-ray with 4K resolution.
HDMI 2.0
It would be interesting to have HDMI 2.0 on the TV, since the bandwidth for transmitting the data is significantly increased. The HDMI 1.4 standard is also capable of handling 4K content, but is limited to 30fps (30Hz). In contrast, the HDMI 2.0 standard has 18GBPS and 50 / 60fps.
It seems that we are going to live an interesting moment in the world of televisions, hopefully we are not caught off balance and we are right by choosing a good television.
Things To Consider When Choosing The Best 4K UHD TV?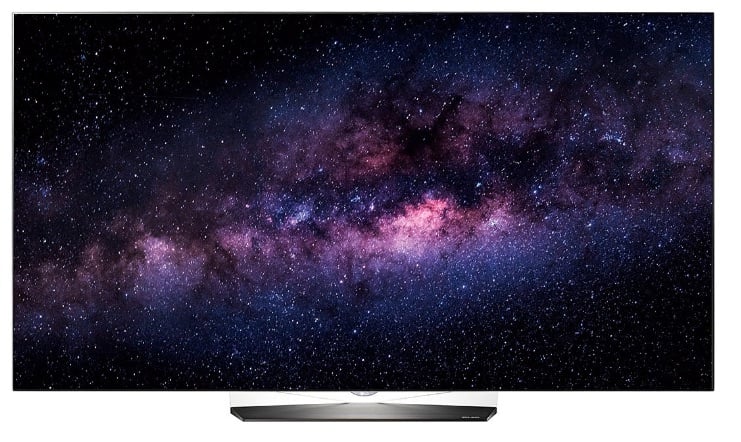 Curve vs Plane TV: It goes by taste. The curves are more immersive and with better contrast, but they have some cons such as an increase in reflections and a somewhat limited viewing angle. If you buy a curved TV it must be really big to take advantage of it well. They are more expensive than flat ones.
HDR: It offers better black and white and of course better colors. There is more and more content that supports this option.
LCD/LED vs OLED: LCD/LED TVs are cheaper than OLEDs. OLED TVs provide a better color gamut and perfect contrast. The latest generation LED televisions with all the additions have nothing to envy to OLED TVs.
QLED: It is a more advanced form of LED display. In addition to a traditional LED backlighting system, the quantum dot layer allows light to be specifically tuned pixel by pixel on a base using higher or lower frequencies: blue light is controlled by the backlight, while light red and green is tuned by the respective points in the quantum dot layer. Consequence? We get an RGB image that is brighter and more vibrant than an LED screen and is less expensive to produce than an OLED screen.
8K Resolution: In 2022, we already have televisions with this resolution but they are not worth it as they are really expensive. And there is no 8K content so better wait.